Colonel James M. Williams assumed command of the 1st Regiment Kansas Infantry (Colored) on January 13, 1863, when it was mustered into Federal service at Fort Scott, Kansas. The regiment consisted of six companies and was expanded by four additional companies between January 13 and May 2, 1863. Prior to mustering into federal service the regiment was known as the 1st Kansas Colored Volunteers, a state unit organized in August 1862.
Between October 27 and 29, 1862, the 1st Kansas Colored Volunteers became the first African-American regiment to fight against white troops in a skirmish at Island Mound, Bates County, Missouri. Williams went on to lead the regiment at the battles of Cabin Creek, Honey Springs and during the Camden Expedition.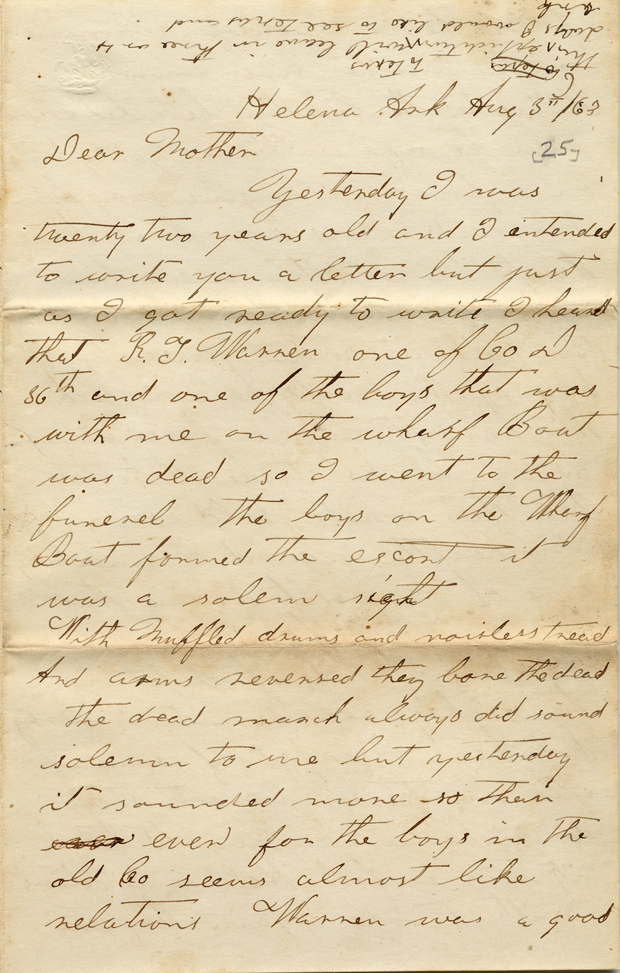 Williams had served as a captain in the 5th Kansas Cavalry before joining the 1st Kansas Colored. Promoted to brevet brigadier general of volunteers in 1865, Williams was commissioned a captain in the 8th U.S. Cavalry and received a promotion to brevet major for conspicuous gallantry against Native Americans in Arizona. He resigned in 1873. Williams reentered the army as a captain in 1891, but served only a brief time before retiring.